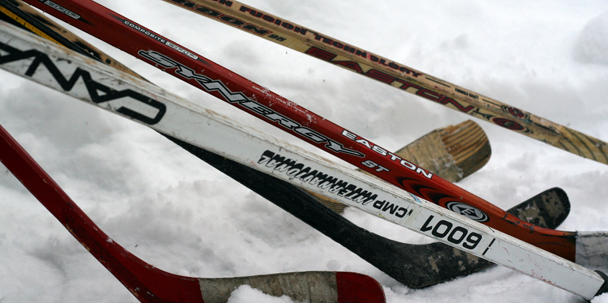 The winter program will continue to ensure the improvement of individual playing skills and enjoyment of the game through, contributing to the individuals' personal growth through the development of self-confidence, fair play, and sportsmanship, monitoring and ensuring the fair and equitable distribution of playing time, and improvement of the individuals' skill base.
The season will commence on Jan 9th and will end March 13. You can register by downloading a registration form from our website which can be mailed out or brought to us at the Bradford District Community Centre on Monday December 10 or Monday December 17 between 6:30pm and 9:30pm.
All games will be played on Wednesday evenings in Bradford but there may be an occasional game on a Saturday (mid day) in Alliston to play against one of the New Tecumseth teams.
The division for the minors are as follows:
Squirt: 2006-2008
Tyke: 2003-2005
Atom: 2000-2002
Online registration will be available on Dec 18 only if vacant spots remain.
Adult leagues are also available for the winter season. They begin in late January and go to late November.
You can register by filling out a form (TEAM, INDIVIDUAL) or register online (MEN, WOMEN)
Last modified onTuesday, 29 December 2015 22:36